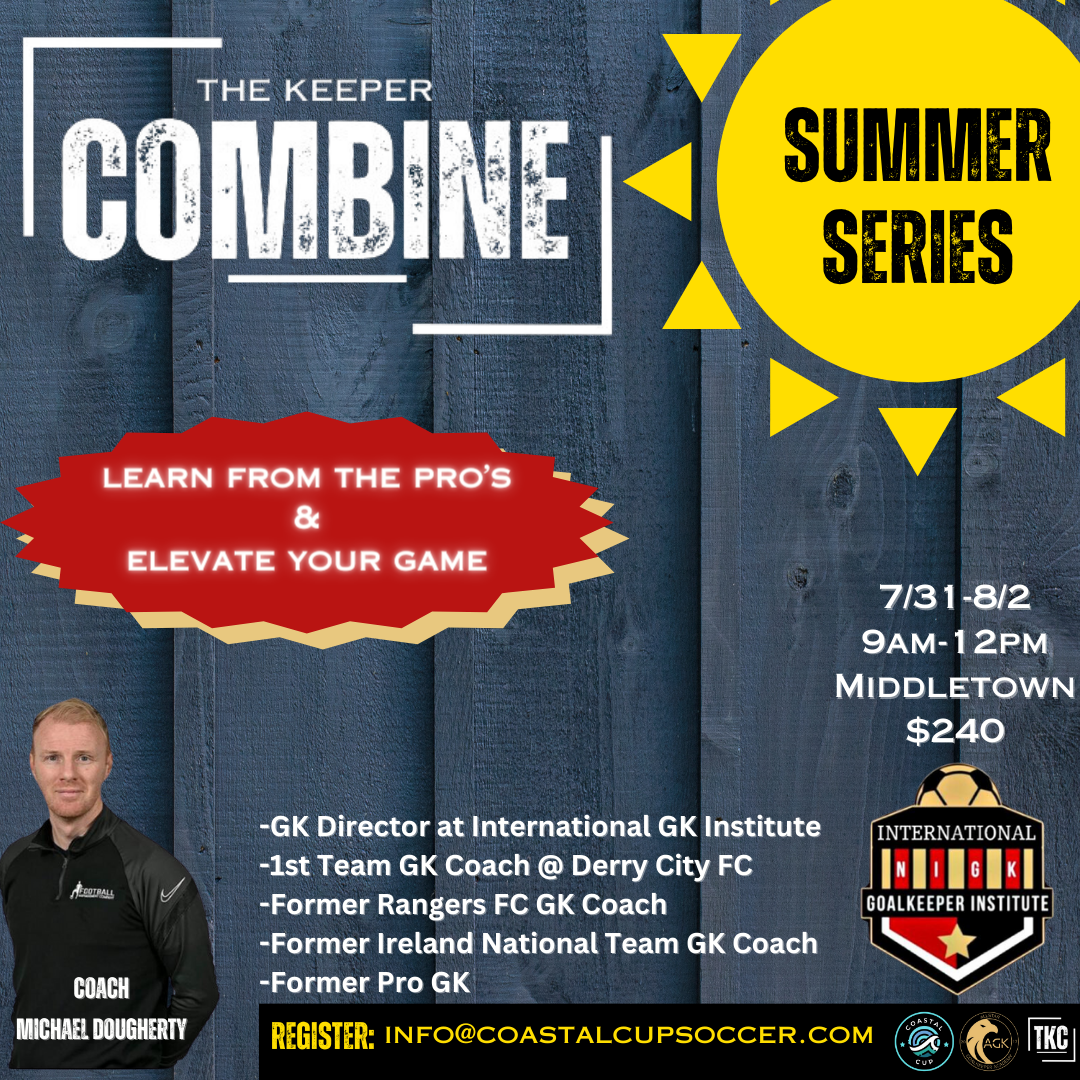 Welcome to The Camp Series.
TKC brings you the opportunity to learn from some of the top GK coaches in the tri-state area, along with Professional GK Coach, Michael Dougherty of the International GK Institute
Under the guidance of Coach Dougherty and TKC Staff, gk's will take a deep dive on a variety of technical and tactical elements of the position.
Along with the wealth of knowledge being shared to gk's throughout the week, there'll be a chance to showcase your abilities in a variety of competitions with prizes up for grabs
Additionally, gk's will have the opportunity to travel to Europe to the International GK Institute in Belfast, Northern Ireland. Here, gk's will train and live like a pro GK, with the best facilities in the country.
A truly immersive experience for gk's aged 2012-2005